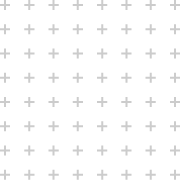 Hear from some of Empower Australia's recipients, partners and volunteers.
Maria
Maria arrived with her two children in Melbourne to study in 2020 and shortly after, the COVID pandemic hit. She found herself struggling to pay bills and put food on the table each week. Her son found Empower Australia through Facebook and through our Food Relief Centre, her family were provided food—but also care, love and support.
David and Mafe
After both losing their jobs in 2020, international students David and Mafe were left in a difficult financial situation. Empower Australia supported them through this time and cared for them so that they were able to get back on their feet.
---
We struck up a lovely relationship with the school crossing lady who walks past our house every morning and afternoon. We learned, to our shock, that she is 84 and her husband is 90. They are struggling financially, so we've been picking up EMPOWER bags for them each week. They are always so blown away with what we give them and she cries most times we deliver to them. They are such beautiful people and can't understand why anyone would go to so much trouble for them. They tell us we are beautiful people and are so thankful.
---
2020 Christmas Gift Giving
Through different circumstances, this family of 13 kids were left without parents. Empower Australia was able to connect with and love on them through this festive season.
FareShare – Rescue. Cook. Feed.
FareShare rescues surplus food and cooks free, nutritious meals for people doing it tough. FareShare operates Australia's largest charity kitchens in Melbourne and Brisbane where chefs and volunteers work hand in hand to cook the best possible meal for every person.
---
I lost my job, and it's been so difficult being away from my family…I'm really grateful for this, you don't know what this means to me. This morning I felt sad, worried and a little depressed but I still decided to come to Empower. Since I have been here talking with you and receiving this food I have felt happy again, grateful and welcomed. I know that I am not alone.
---
Foodbank Victoria
Foodbank is Australia's largest food relief organisation, operating on a scale that makes it crucial to the work of the front line charities who are feeding vulnerable Australians. Foodbank provides more than 70% of the food rescued for food relief organisations nation-wide.
Cr. Marcus Pearl
Councillor Marcus Pearl is the current Deputy Mayor of the City of Port Phillip.
---
As an international student, it has not been easy but I am grateful to receive fresh and good quality food through Empower. On top of that, I am so glad to receive not only food but also the love and support of the entire team with their service.
---
Prison Network
Prison Network journey with women in and beyond prison, providing the support and courage they need to navigate positive pathways and create change.