Empower offers personalised support to refugees and asylum seekers, men and women affected by homelessness, those who suffer with addictions or mental health issues, and individuals who are newly released from prison or leaving the sex industry.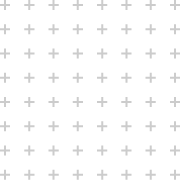 ---
--- ---
As participants enter the program, each individual is matched with a mentor who meets with them one-on-one and provides emotional and practical support. The goal is to assist the individual in developing life skills, setting goals, identifying their strengths and weaknesses and facilitating training and development through volunteer and paid work placements.
The Empower Mentor team is committed to the best outcome for each mentee. Participants in this program are treated with genuine care and respect, not simply as a number or a project. Although the mentor and mentee have many one-on-one interactions, a large part of the mentorship experience also involves being surrounded by a positive community network through which many mentees re-learn how to engage in healthy relationships.
Through the Empower Mentor Program, many participants proceed to re-enter society as highly productive and contributing members of their communities, equipped with strong support networks, new skills and healthy mindsets.