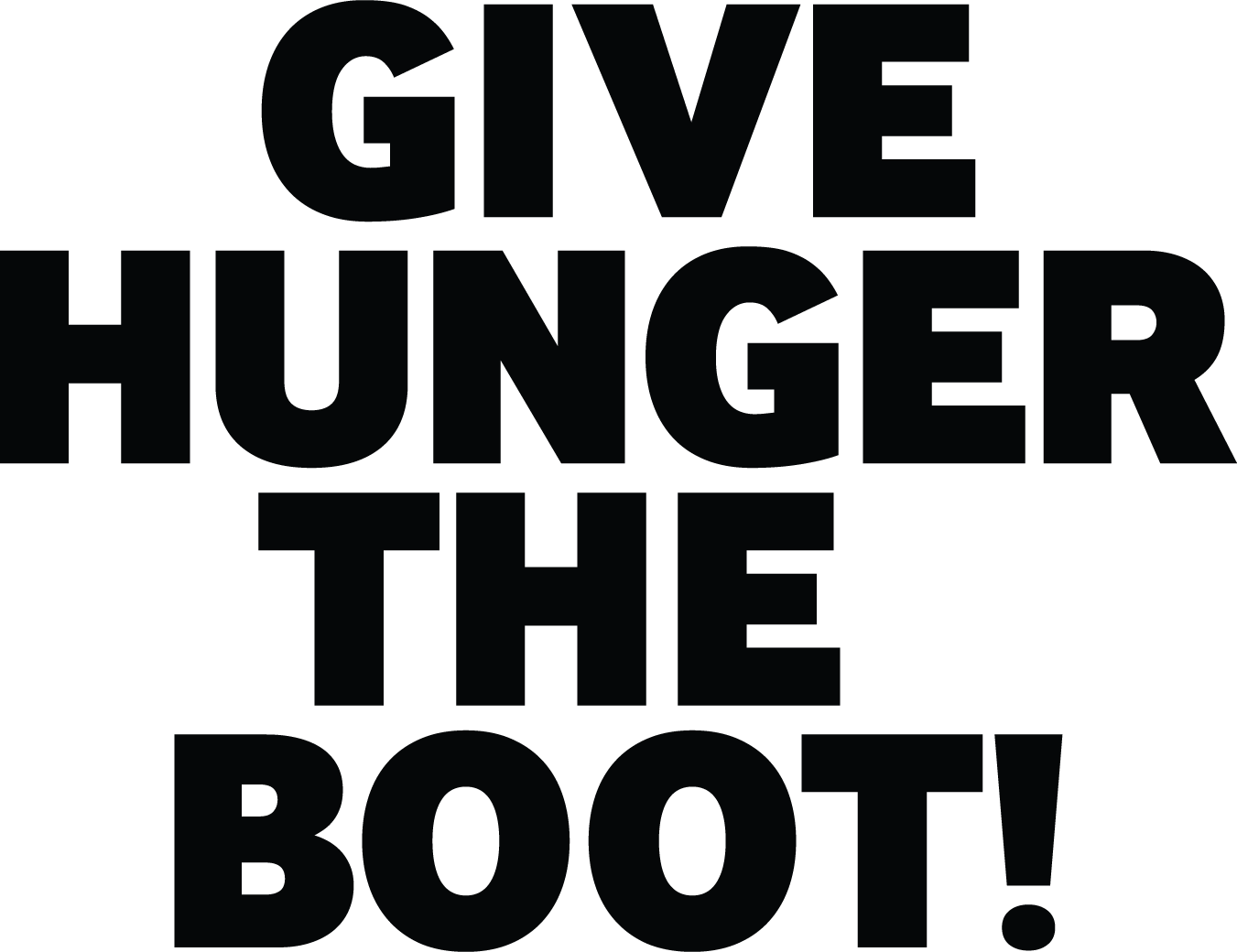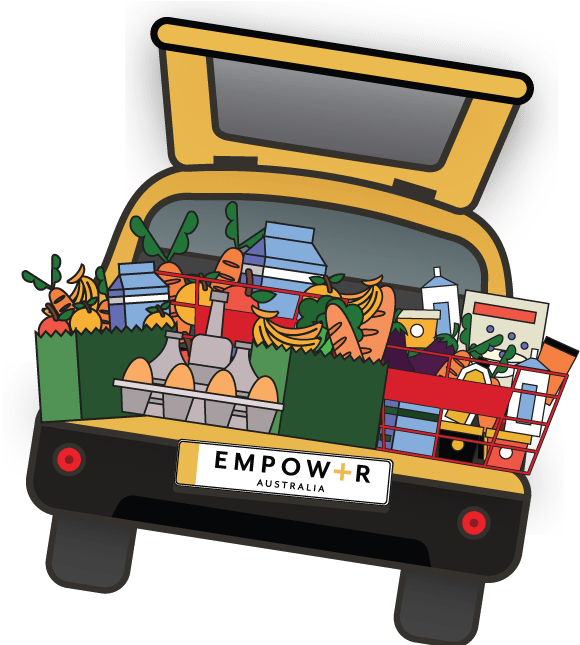 Join the fight against food insecurity
Join the fight against food insecurity
9 - 31 July 2023
Join Empower Australia in its mission to help the most vulnerable members of the community. We are collecting donations of non-perishable food items, toiletries, baby products, and other essential supplies. Together we can bring relief to individuals and families who are experiencing food insecurity and
Give Hunger The Boot!
About our Food Relief Centre
How can you get involved?
Fill your car boot with essentials!
As you go about your daily shopping, add extra essentials to your trolley such as non-perishable food items, baby products and toiletries.
---
Drive to an Empower Australia food relief centre.
You can drop off your donations at any of our 5 food relief centres located around Melbourne and Geelong.
---
Snap and spread the word on social media.
Encourage your friends, family, and colleagues to join you in making a difference. Share your donation on social media using the hashtag

#GiveHungerTheBoot
---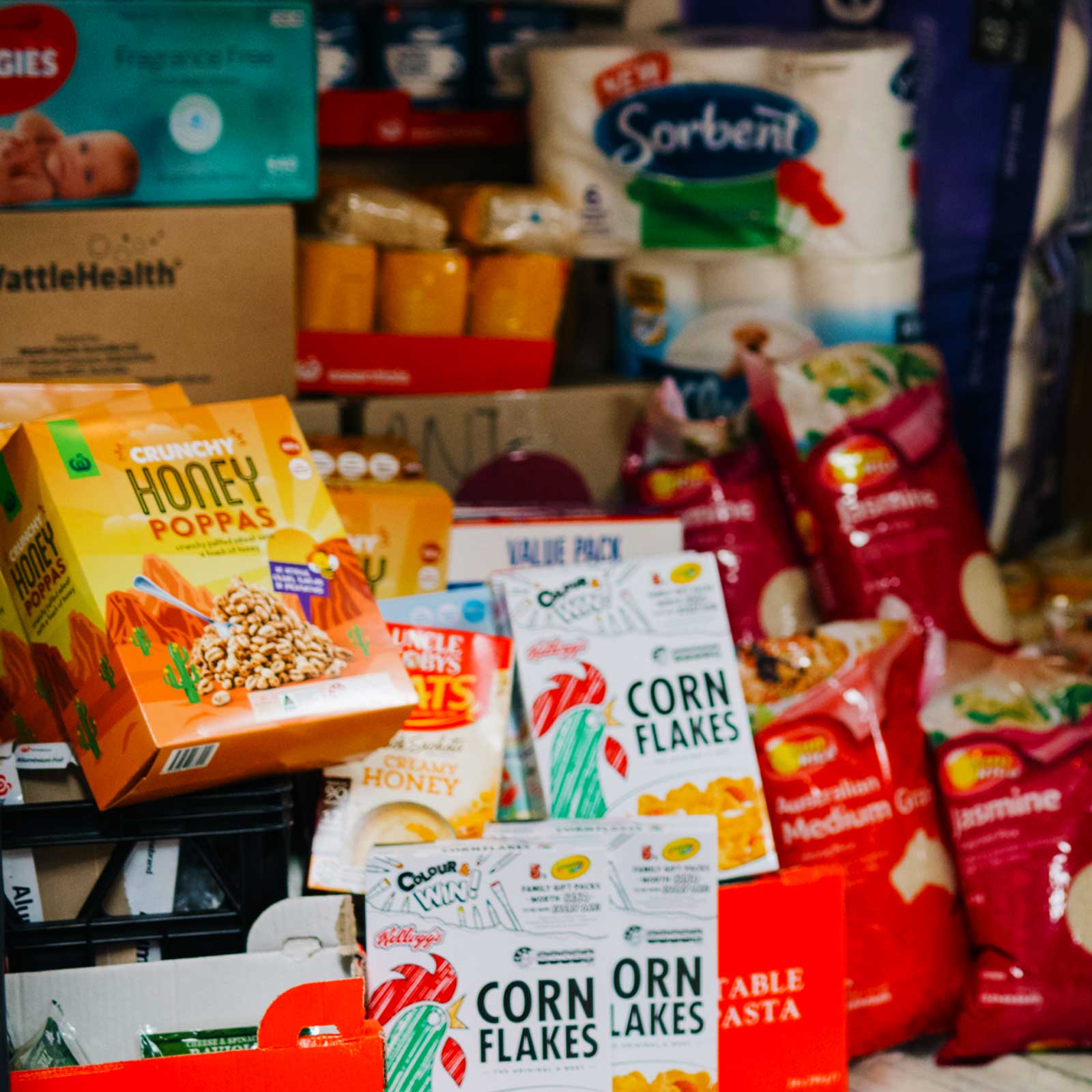 Empower Australia accepts
non-perishable food items that are within a period of at least three months before the 'Best Before' or 'Use By' date
. All donations should be unopened and in the original packaging with full ingredient and allergen listings on the labels.
UHT long life milk / Non-diary milk
Breakfast cereals/oats
Spreads (peanut butter, jam, etc)
Canned fish/meat (tuna/spam)
Simmer sauces / recipes bases
Sauces (tomato, bbq, soy, etc)
Snacks (chips, cookies, chocolate)
Baby Products (nappies,wet wipes, etc)
Where can you drop off the donations?
Food donations can be dropped off at any of our 5 food relief centres located around Melbourne and Geelong at the following times:
We are inviting businesses to join forces with us by organising a Food Drive at your workplace. Empower Australia has compiled a digital toolkit complete with posters, email banners and other materials to assist you in spreading the word about our
"Give Hunger The Boot!"
campaign.
Winter brings with it the harsh reality that many families will face a shortage of food on their tables. Together, we can extend a helping hand to those in need, ensuring that no one goes hungry during these difficult times. Your partnership is invaluable in making a real difference and bringing hope to the lives of those who need it most.